The COVID-19 pandemic has forced the shutdown of many businesses across all sectors, including educational institutions & services.
Online training programs became an urgent need and an immediate priority for all educational institutions, especially those that were caught off guard by the pandemic.
In the COVID-19 era, the educational process changes dramatically. It is adapting to a new reality enforced by the global pandemic. Fast and flexible online learning solutions are required and TUSKS is here to help, by offering complete solutions for creating effective distance learning programs based on synchronous and asynchronous instructional tools & methods.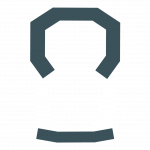 For the development of simple to complex online educational programs, we follow specific procedures:
Educational Needs Investigation
Organisation of instructional content
Selection of appropriate synchronous & asynchronous educational tools.
Definition of instructional activities.
Selection of e-learning platform. Cloud, Open Source or Custom
User Interface design based on educational target group and educational goals​
Development of the selected eLearning platform and integration with the educational material
Creating self-evaluation mechanisms
Instructors training & support​
Technical Support.
Our services are aimed at both educational institutions and private businesses. Our goal is to create effective distance learning programs that will best meet the needs of educational audiences.
We provide Cloud-Based and Open Source LMS solutions according to your needs and budget.