Considered the largest living mammals on land, elephants are majestic animals. Their size and volumnus figure adds to a bold and respected presence in the animal kingdom. They're considered an extremely intelligent species, and have been observed showing advanced problem-solving skills and demonstrating empathy, mourning and self-awareness.
We design and develop heavy duty, yet lightweight digital expressions of your brand. Whether its a website to showcase your business activity, an e-commerce site to increase online sales, or tailor-made LMS solutions, we follow a clear timeframe approach for each project to ensure efficiency and speed. The only ingredient you have to add is your vision  collaborative spirit!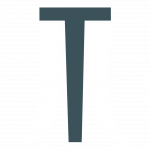 Once your project is ready to go live, we provide several hosting proposals for well known providers that ensure your website's smooth functioning. You may also choose to go with our own hosting silutions.
Make your choice according to your project needs and budget, from dedicated servers to shared hosting solutions.
After your website is up and running, we can offer the additional support services, such as:
Website monitoring
On demand technical support and issue resolving
Training, & consultancy on web best practices
Security monitoring
Website maintenance
Disaster recovery
Website migration
We offer four levels of website maintenance packages:
Basic, Standard, Pro & Plus.
All packages are designed around sites that utilise content management systems. If you have multiple sites or require other options we can tailor support packages according to your business needs.
Retainers can include (but are not limited to):
BACKUPS
CMS & PLUGIN UPDATES
WEBSITE SUPPORT
24/7 UPTIME MONITORING
EMAIL SUPPORT
PHONE SUPPORT
CLIENT PORTAL
DEDICATED DEV TEST ENVIRONMENT
Our in-house ticketing system provides our teams a platform to efficiently track all of our clients running and emerging issues, as well as statuses and solutions.
We provide a 24/7 support system, allowing our clients to track progress to any issues raised about their requests at any given time.