Warthogs can run up to 48 km/h. Their impressive speed helps them outrun predators. Warthogs use their TUSKS for courtship, for antagonistic behaviours, and to establish status. Our main principle is to always include our clients in the design process. We believe that creativity is present in everyone, and we are just here to offer the right tools and expertise for any idea to be expressed in a visual manner. Whether it will be a responsive website, a brochure or a business card, a digital newsletter, a social media template, or even a 360 brand identity project, the client's point of view will always be valued and incorporated in the final design.  From A to Z of Branding, TUSKS team will help you bring your project to life in a way that best expresses your brand personality, and successfully communicates your message to your audience. Any design project has always one goal: to best communicate the marketing message inline with the brand image. At any stage of the branding process your project is at, we can help you convey your brand's message in the most effective way.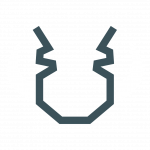 Any brand in order to be successful and long lasting must attend to the current market trends, and have a specific target audience. It's unfair to your audience to only design a logo because your designer likes it, and there is no further analysis of it's visual value. A successful brand should be like a successful person: it should have it's unique personality, a group of followers and close friends, a memorable appearance, and good communication skills. Therefore, we believe researching before designing is a critical step to develop successful brand images.
Brand Questionnaires
Focus Groups Interviews
Brand Workshops
Surveys
Competitor Analysis
Brand Audits
Industry Analysis & Trends
Category Reviews
Everyday for most of us starts out with a strategy. You set the time you will wake up, you plan the outfit you will wear, the kind of breakfast you will have, the time you will leave for the office, and what you will do when you come back. It is scientifically proven that humans function better when there is a clear strategy in order to reach their desired goals. The same applies for brands too. It is much easier to manage and communicate your brand – inside your company and outside – when there is a clear strategy implemented. A good strategy is half the journey, since all goals and moves have been laid out beforehand, and all you have to do is walk!
Brand Positioning
Brand Architecture
Brand Messaging
Brand Essence
Brand Values
Digital / Online Strategy
"Conceptualization as part of the design process is how we can create a visual language to work holistically across all mediums: print, digital and physical spaces."
Most people do not realize the underlying meaning of everything around us. A green garden will make us feel calm, rested and secure but why? The yellow McDonalds arched symbol will make our mouths watery, while the red Netflix logo will set us in the correct movie-viewing mood. Even the way something is pronounced evokes an emotional reaction in our brains. This is simply the way human beings work. 
With over 20 years of experience in media psychology, our team is here to unravel the underlying world of unconscious symbolism.  
Naming
Messaging & Copywriting
Corporate Identities
Logo Design
When it comes to visuals implementation, our team has an over 10 year experience of successful visual & marketing applications across many different industry sectors. 
Corporate Stationery
Corporate Communications
Packaging
Editorial
Marketing Campaigns
Advertising
Event Materials
Responsive Website Design & Development
Mobile Website Design & Development
Online Banners
Video
5. Branding & Marketing Support
In times where in-house designer departments tend to become obsolete due to the unfortunate need for budget cutbacks, our team can further support you by providing valuable strategic input, campaign management, implementation & maintenance at contract rates that best suit your needs and budget.
Website Maintenance
Analytics & Reporting
Print Management
Retainer Agreement
Campaign Management